WHICH WEDDING BAND METAL IS RIGHT FOR YOU?
When it comes to wedding band material, there is no right or wrong choice. The metal you choose should truly come down to lifestyle and personal preference. Use our metal matrix to compare all of the metals we offer and figure out what type of wedding band material is best for you!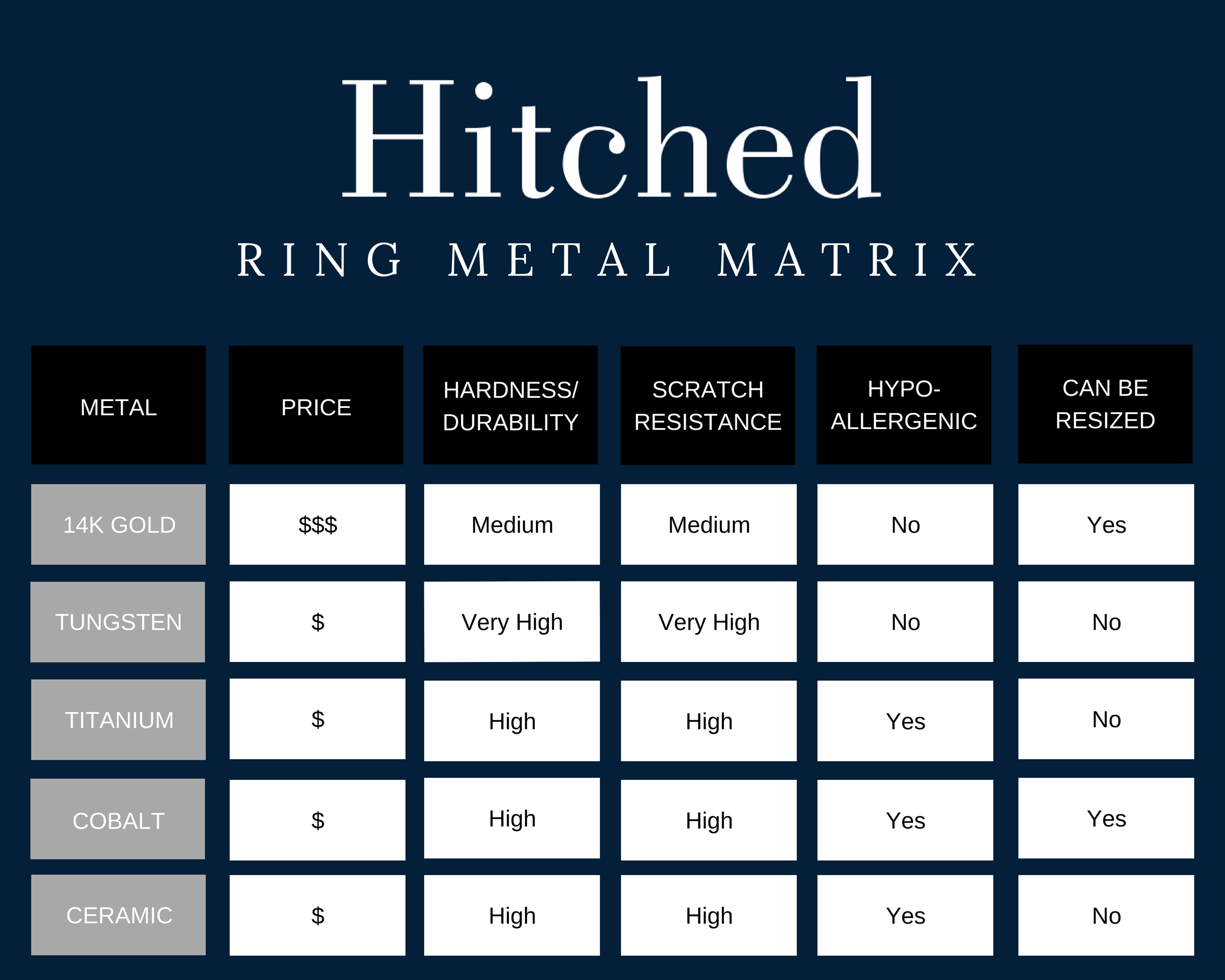 Ready to purchase? Browse our inventory!
Still unsure? We offer a home try-on!